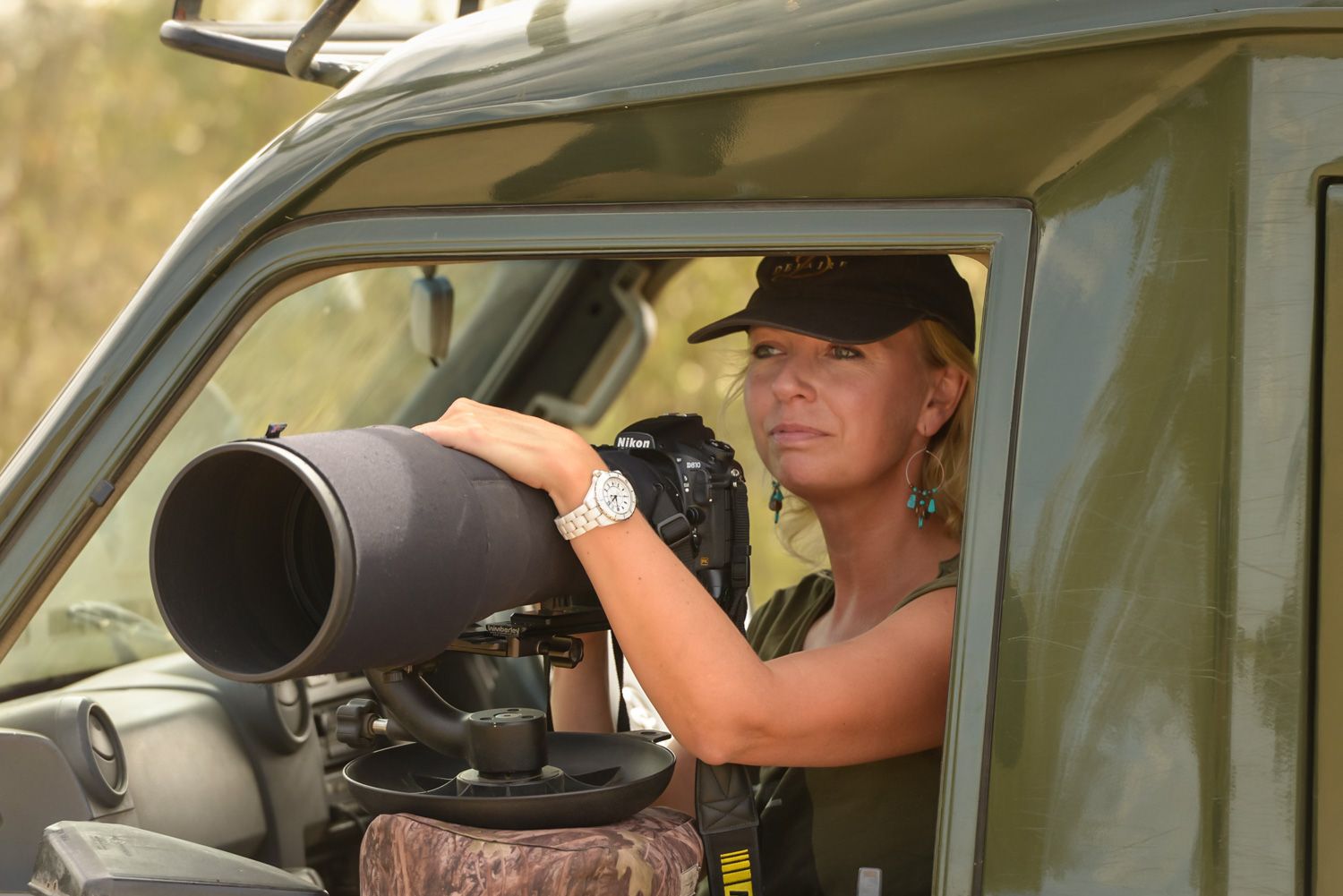 About Margot Raggett
Margot Raggett focuses primarily on photographing wildlife. She bought her first DSLR camera in 2010 for a safari to the Maasai Mara in Kenya and fell in love with both the place and with 'making' images. She now shoots on a Nikon D810 with a Nikkor 400 f/2.8, spends up to three months a year in Africa and her work is regularly published worldwide. In 2015 she won the 'Animal Antics' category of the prestigious Nature's Best Photography Awards. She was also awarded a highly commended in the 'African Wildlife' category of the same contest.
She loves wildlife, people and landscapes and when not travelling she splits her time between London and Kefalonia in Greece.
Margot is a regular 'Photographer in Residence' at Entim Camp in the Maasai Mara and also leads photographic safaris to there and elsewhere in Kenya.
In 2015 she founded the Remembering Wildlife project, a 'live-aid' moment for wildlife photographers coming together for a fund-raising book first on elephants entitled Remembering Elephants. This was followed by Remembering Rhinos and in October 2018, Remembering Great Apes will be published. She has partnered with the Born Free Foundation on all three books, which so far have raised more than £320,000 for conservation projects in Africa and Asia.
A selection of her images are available as prints - click here to see which and to purchase and then get in touch for more information if your favourite doesn't seem to be available.
Margot can be found on twitter as @margotraggett, instagram as margotraggettphotography and her facebook page is facebook.com/margotraggettphotography.
Contact her via email on margot@margotraggettphotography.com
To subscribe to Margot's mailing list click here.